Cutter Financial Group Team
Jeff Cutter, CPA/PFS, MBA, MS
As the owner of Cutter Financial Group, LLC, along with being a certified public accountant (CPA) and earning the Personal Financial Specialist (PFS) designation, Jeff is subject to a fiduciary standard instead of the suitability standard used by many retail brokerage and financial institutions.
Jeff graduated from the Massachusetts Maritime Academy in Buzzards Bay, Massachusetts, with a Bachelor of Science (BS) in marine engineering in 1989. After graduation, Jeff had a successful career as an officer in both the U.S. Merchant Marine and the U.S. Naval Reserves.
In 1993, Jeff received a sponsorship from KPMG Peat Marwick to attend the executive program at the D'Amore-McKim School of Business at Northeastern University in Boston, Massachusetts. In 12 months, he graduated with distinction, earning both a Master of Business Administration and a Master of Science in accounting.
Jeff began his financial and tax career in 1993 at KPMG Peat Marwick in both Providence, Rhode Island, and Boston, Massachusetts. He started Cutter Financial Group, LLC in 2006 and now has offices in Mansfield, Falmouth, and Plymouth, Massachusetts, as well as Southlake, Texas.
Jeff has been married to his wife, Jill, since 1994. They have three beautiful girls: Maeve, Phoebe, and Sophie … and Louie, their French Bulldog.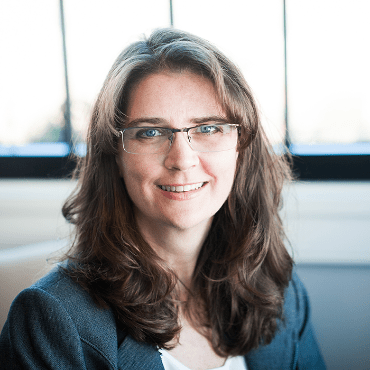 Jennifer Farrington, Ph.D
Investment Advisor Representative
Jen joined Cutter Financial Group, LLC with over 27 years of professional experience. Prior to joining Cutter Financial Group, she worked in a variety of companies, including the accounting offices of Brown Rudnick, Freed & Gesmer, companies such as Pfizer and Altana Pharmaceuticals, and most recently at Associates of Cape Cod, Inc.
Jen understands how to incorporate Cutter Financial's proprietary retirement systems into the accumulation, transition, and distribution stages and why they must be very different for each stage of financial independence. Having the wrong financial system in the wrong stage can prove catastrophic to one's financial independence.
Jen grew up in Pittsburgh before moving to Falmouth in 1991. She graduated from the University of Massachusetts, Amherst with a Bachelor of Science and earned her doctorate from Tulane University.
Jen is happily married and lives in Falmouth with her husband, Jeff, and three beautiful children.
Jill is instrumental in the infrastructure of Cutter Financial Group, LLC. Jill is a graduate of the University of Connecticut's School of Pharmacy and is a licensed pharmacist. She also has a life and health insurance license in Massachusetts. Jill understands the philosophies of Cutter Financial Group, LLC and is always thinking of the needs of its clients.
Jeff and Jill have been happily married since 1994 and have three beautiful daughters, Maeve, Phoebe, and Sophie, and Louie (their French bulldog). They currently make their home in Falmouth.
Bonnie grew up in a family that valued entrepreneurship, natural curiosity, and a strong belief in the golden rule: treat others as you wish to be treated. Those values have guided Bonnie throughout her professional and personal life — values she brings to bear for every Cutter Financial Group client.
Bonnie grew up splitting her time between Revere and Wareham. She studied journalism at Northeastern University. She's worked in medical records management, office management, and customer service roles.
She graduated from the University of Massachusetts with a Bachelor of Science in accounting and has worked in the financial community for over 30 years in a variety of accounting, operations, and business management roles.
She owned her own business consulting firm for more than 10 years before joining Cutter Financial Group, where she provided accounting, operations, and bookkeeping services to numerous businesses throughout Massachusetts. She is instrumental in all financial and operational roles at the firm. Her highly analytical mind and decades of experience provide our clients with a valuable and reliable resource.
Investment Advisor Representative
Ethan has joined Cutter Financial Group as an Investment Advisor Representative. His most recent experience as a Financial Services Professional with another fiduciary firm headquartered in Charlestown, MA has equipped him for a successful transition into the Cutter Financial Group family.
After attaining his B.S. in Financial Management from Salve Regina University, Ethan began his professional life as a Project Manager, responsible for developing working relationships with discriminating, high net worth clients with high expectations for service and quality. Ethan then transitioned to his intended profession as a Financial Services Professional, leveraging his education from Salve Regina and his Project Management experience.
Ethan grew up on Cape Cod, spending summers racing his sailboat with his Grandfather, who was an electrical engineer, an entrepreneur, a veteran, and so much more. Ethan credits those Cape Cod summers with his Grandfather for instilling and shaping his work ethic and diligence.
Let us get to know your situation, goals and needs – then together, we will help you build a sound retirement system.